About Us
We are a family run business operating since 1974 pioneering the plant industry throughout the UK. Through experience and excellent service we have remained at the forefront of the industry.
We provide living and replica plant scheme to liven and inspire dull office environments throughout the UK. Our well-trained, friendly staff ensure that the plants are maintained and in perfect condition. We are able to supply to a wide range of retail, leisure and commercial business.
With our breadth of experience you can be sure we'll initially provide you with an interior plant scheme which will impress and then deliver a great maintenance service. You can trust Deedman to provide a superior plant scheme for your interior space.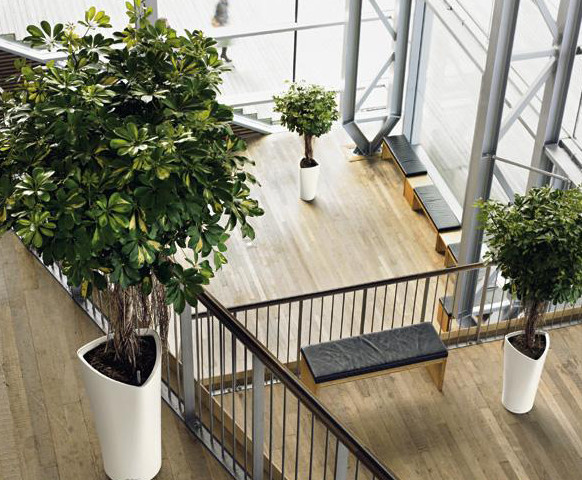 Getting you started
Don't know where to start? No need to worry, we're here with you every step of the way. We can create a smart, serene workplace your business deserves.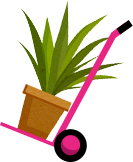 Perfect Installation
We will take care of this from start to finish, either building the displays on site or bringing them to site fully made up for quick and easy placing. Our plants and containers are of the superb quality you are looking for.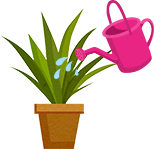 Impeccable Maintenance
As you don't need to worry about your planting scheme prior to installation you certainly don't need to worry about it now that it's in place. We take care of this too.
Its easy and trouble free
We provide indicative pricing to suit your budget
View our plant gallery so that you can see the quality of our schemes from the comfort of your office chair
We'll provide answers to any questions you have, to ease the decision making process
We make site visits to check on the prevailing conditions to ensure healthy planting schemes, suggest suitable designs to ensure that your function requirements are met
Environmentally Friendly
Recycle & Reuse
Recyclable planters
Recycle paper, glass and plastic
Organic matter: compost - plants, trimmings removed from site
Recyclable hydro-culture
Refurbishment of old containers
Reduce
Deedman encourage staff to minimise energy/fuel, water and paper use, without compromising on service standards.
Green Services
We offer Hydro-culture planting which is 100% peat free.
Biological Pest Control
Deedman have been using biological pest control for the last 20 years eliminating the need for chemicals to remove pests. All maintenance staff have in-house training in biological pest control.